More than a year into the COVID-19 pandemic, the relentless pressure on health care workers continues to exact a toll. Just this month, dozens of nurses at St. Vincent Hospital in Massachusetts went on strike to protest staffing shortages; a physicians union in Washington state staged protests over alleged safety violations and staffing shortages; and a national nurses union raised concerns that health care providers still do not have the protections they need to work safely.
Although coronavirus vaccinations are ramping up quickly, relief may not be imminent for mentally and physically strained frontline health care workers: COVID-19 cases are on the rise in 27 states,1 accompanied by a worrying surge of coronavirus variants in both the U.S.2 and Canada.3 The impact of this reality was apparent in a recent survey that found 26 percent of American health care workers have considered quitting their job since the start of the pandemic and 14 percent have weighed exiting the medical field entirely.
"All health care providers have been challenged to do more during this time," said Greg Wideman, Brokerage Manager, Healthcare, Burns & Wilcox, Chicago, Illinois. "Many are tasked with duties far beyond what they were asked to do before the pandemic and in some cases, beyond what they were trained to do."
The longer such pressures continue, the greater the risk for errors and the need for Medical Professional Liability Insurance. "Many care providers are experiencing tremendous anxiety over their potential or actual errors," Wideman said. "Compounding this anxiety are fears of contracting COVID-19, which has been contributing to widespread burnout."
The demands are particularly acute at long-term care facilities,4 where staffing shortages remain critical and for pharmacists who, according to a recent report, face long hours, understaffing and fears of making errors as they juggle their prominent role in the COVID-19 vaccine rollout.5
In hospitals, where staffing challenges may not be as profound, the pressure on workers is still intense, said Karl Olson, Vice President, Professional and Management Liability Practice Leader, Burns & Wilcox Brokerage, San Francisco, California.
"Nurses, physicians and all medical practitioners have been at the edge of what they can do for a very long time," Olson said. "It is overwhelming in so many places."
More than half of doctors face lawsuits
Medical errors lead to an estimated 28,000 deaths per year in Canada6 and between 250,000 to 440,000 annual deaths in the U.S.7 Though medical errors can happen at any time, the pandemic has stretched many health care workers in a way they may not have experienced in the past.
"Health care professionals are held to a very high standard," Wideman said. "Though errors are always a risk, the added stress of the pandemic, working long hours and extra shifts make it exceptionally challenging to uphold that high standard, day in and day out."
According to a 2019 report, over half of doctors will be sued at one point in their career, regardless of whether they have made a medical error.8 Physicians in such specialties as general surgery, urology and otolaryngology are the most likely to face litigation.9
In the event of a lawsuit, Medical Professional Liability Insurance — including Medical Malpractice Insurance — could help mitigate costs such as legal defense, depositions, expert witnesses, appeals, indemnification or settlements, regulatory fines and penalties and punitive damages.
"Medical professionals' reputations with patients, colleagues and their employers are on the line when they are sued," said Wideman. "The stakes are incredibly high and a lawsuit can be devastating—professionally, financially and mentally."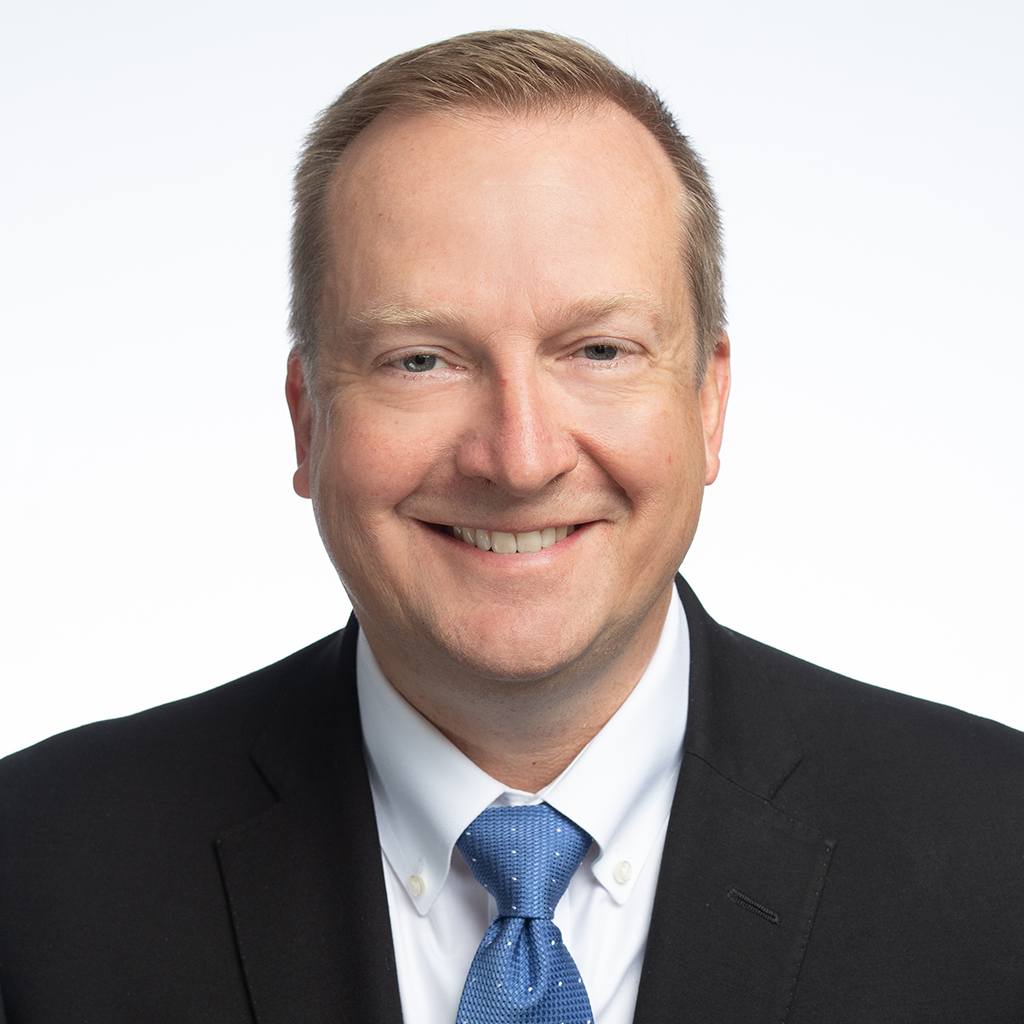 Unfortunately, there is a great possibility of litigation surrounding pandemic-related overcrowding and access to care. There have been widespread instances involving very ill individuals having to wait hours and hours to receive the level of care they required; when there are those types of delays, the potential for harm to patients escalates.
Pandemic-related conditions such as higher patient loads and overwhelmed facilities could also lead to an increase in medical malpractice lawsuits. For example, the public is now learning more about the impact of overcrowded hospitals, with a new report showing that the risk of dying from COVID-19 rises dramatically when intensive care units are operating at or above full capacity.10
"Unfortunately, there is a great possibility of litigation surrounding pandemic-related overcrowding and access to care," Olson said. "There have been widespread instances involving very ill individuals having to wait hours and hours to receive the level of care they required; when there are those types of delays, the potential for harm to patients escalates."
Insurance provides risk transfer for professionals, health data
The severity of medical errors can range from a mistake that does not cause harm to those that are fatal or have lifelong consequences. In December, errors at a West Virginia clinic led to 42 patients receiving a COVID-19 antibody treatment instead of the intended COVID-19 vaccine — a mishap that officials said would not harm the patients and that may have been caused by a misunderstanding over product labeling.11
According to a case report published last month, a 61-year-old Michigan woman died last fall after contracting COVID-19 from transplanted lungs, though there were no symptoms of infection in the donor and tests conducted were negative.12
Last month, parents of twin daughters sued doctors at the University of Michigan, alleging doctors there mistakenly identified the wrong twin as being genetically predisposed to skin cancer.13 The presumed low-risk daughter, for whom the parents did not take as many protective measures to avoid the sun, was diagnosed with melanoma.
Medical Professional Liability Insurance is an invaluable risk transfer mechanism to mitigate these and other errors and is thus often required of providers as a prerequisite to employment, Olson explained. "It allows the medical practitioner to continue providing care and to have the resource of a carrier providing defense and management of the claim," he said.
Physicians and other medical workers must also consider the professional liability they could face when it comes to handling personal health information. Health care data breaches reportedly grew over 55 percent between 2019 and 2020,14 making health care the fifth most attacked business sector and disrupting hospital systems in the U.S.15 and Canada as the pandemic raged.16
With health care providers handling an increasing amount of digital data, Cyber and Privacy Liability Insurance is an important way to address this risk, Wideman said. This type of insurance can help organizations bolster their cybersecurity procedures and pay for costs associated with detecting and responding to a breach. This may be particularly important for health care providers who are conducting telemedicine appointments for the first time.
"Data security is a challenge, especially for some of the smaller clinics that want to get into telemedicine," Wideman said.
Cyber and Privacy Liability coverage for ransomware attacks and network vulnerabilities can be added to a Medical Professional Liability Insurance policy, Olson said. "Safeguarding the protected health information of a patient is a professional obligation of a health care provider," he emphasized.
Adding Cyber and Privacy Liability Insurance coverage to Medical Professional Liability Insurance is becoming more common, especially as health care facilities are increasingly targeted by hackers, Wideman added. "Any facility that handles patient data needs this coverage," he said.
Long hours, staffing issues could prompt employment lawsuits
From extended shifts to missed breaks, some of the circumstances facing health care workers have led to employment practices lawsuits. Earlier this month, St. Michael Medical Center in Washington state settled a class-action lawsuit for an undisclosed amount after nurses claimed they were not paid for their lunch breaks and faced continuous interruptions during the breaks they did receive, in violation of state and federal law.17
When a lawsuit is filed against a medical facility over employment issues, related expenses could be mitigated by Employment Practices Liability Insurance (EPLI) coverage. EPLI policies typically offer protection in cases such as wage disputes or allegations of discrimination or wrongful termination.
"Especially given the longer hours providers are working, health systems need robust EPLI coverage," Wideman pointed out.
Lawsuits could arise related to mismanagement of health care staffing or requirements that workers receive COVID-19 vaccinations, which has proven to be a contentious employment issue.18
"There is the potential for an employee to claim that he or she cannot be immunized due to a certain health condition and employers are not able to force employees to disclose a medical condition," Olson pointed out. "Employers may have the best intentions for wanting their staff to receive vaccinations, but there are potential ramifications associated with requiring them as a term of employment."
EPLI was a difficult marketplace prior to COVID-19, with a majority of carriers making changes to underwriting, pulling back on coverages and limits and increasing rates. "The effects of COVID have exacerbated the previous challenges facing the market and it is now much more difficult to find adequate EPLI coverage," Olson said. This reality accentuates the importance of consulting expert insurance brokers to help navigate the markets and obtain appropriate protection.
When it comes to Medical Professional Liability Insurance, a thorough understanding of coverage is essential. This includes confirming whether coverage extends to registered nurses, physician assistants and other staff involved in patient care. "It is important to consult insurance brokers with expertise in this area about recommended limits, deductible options and how claims are filed," Wideman said.
Health care professionals should also find out about any proactive measures their insurance carrier may offer for risk management. Many Medical Professional Liability Insurance policies include services like facility safety protocol reviews and on-site risk assessments.
"I do not think health care providers take advantage of these services frequently enough," Wideman said. "The carriers that offer them stand out because they give health care providers the information they need to mitigate claims."
Sources
1 Feuer, Will. "Covid cases rise across more than half of the U.S. as country races to vaccinate." NBC News, March 22, 2021.
2 Howard, Jacqueline and Christina Maxouris. "CDC director warns coronavirus variants could spark another avoidable surge." CNN, March 23, 2021.
3 Lowrie, Morgan. "Cases of COVID-19 variants on the rise in Canada, fuelling concerns over third wave." CTV News, March 22, 2021.
4 Spanko, Alex. "'A Circular Nightmare': Nursing Home Staffing Shortages Only Worsened as 2020 Came to a Close." Skilled Nursing News, January 28, 2021.
5 Kaplan, Adiel, Vicky Nguyen and Mary Godie. "Overworked, understaffed: Pharmacists say industry in crisis puts patient safety at risk." NBC News, March 16, 2021.
6 Desjardins, Lynn. "Thousands die from medical errors yearly, notes advocacy group." Radio Canada International, October 28, 2019.
7 Sipherd, Ray. "The third-leading cause of death in US most doctors don't want you to know about." CNBC, February 22, 2018.
8 Kane, Leslie and Debra A Shute. "Medscape Malpractice Report 2019." Medscape, November 20, 2019.
9 Raymond, Rose. "Physicians in these 10 specialties are most likely to get sued." The DO, December 4, 2019.
10 Stone, Will. "Lessons From The COVID-19 Crisis: Overcrowding Hospitals Cost Lives." NPR, March 18, 2021.
11 Perry, Phil. "Error related to vaccine distribution resolved." Coal Valley News, January 6, 2021.
12 Fortin, Jacey. "Transplant Patient Dies After Receiving Lungs Infected With Coronavirus." The New York Times, February 24, 2021.
13 Egan, Paul. "Parents sue U-M after doctors told them wrong daughter was at high risk for cancer." Detroit Free Press, February 12, 2021.
14 Vaidya, Anuja. "Report: Healthcare data breaches spiked 55% in 2020." MedCity News, February 17, 2021.
15 Mitchell, Hannah. "Pandemic drove uptick in cyberattacks: 3 report findings." Becker's Hospital Review, February 23, 2021.
16 Burke, David. "Hospitals 'overwhelmed' by cyberattacks fuelled by booming black market." CBC, June 2, 2020.
17 Macalus, Austen. "St. Michael hospital settles class-action lawsuit over unpaid breaks." Kitsap Sun, March 5, 2021.
18 Vestal, Christine. "Health Care Workers Can Decline a COVID-19 Shot—For Now." PEW, December 8, 2020.