Collapsed roofs, caved-in foundations and broken windows are evidence of the destruction caused by bitterly cold temperatures and powerful winter storms that have hammered the U.S. and parts of Canada1 in recent weeks. As of February 17, 2.7 million Texans are still without power from a severe storm system spanning 25 states that began on February 13. The storm has brought below-freezing temperatures, placed more than 150 million Americans under winter weather advisories, and resulted in at least 33 deaths.
Some areas bracing for more storms are still recovering from a nor'easter that caused widespread, severe damage earlier this month, dumping two feet of snow on some regions and rendering three Massachusetts homes in one small area uninhabitable.2
Heavy snow is being blamed for multiple roof collapses that made headlines this month: the roof collapse at the historic Shiloh Baptist Church in Newark, New Jersey,3 the roofs of two 1920s-era buildings in Elgin, Illinois that collapsed in one week,4 and the roof of Amazon's new fulfillment center in Muhlenberg, Pennsylvania that bowed and forced the evacuation of more than 200 employees.5
"The weight of snow and ice is a common cause of roof collapse, especially after severe storms like those we have experienced this year," said Steven Looft, Broker, Property, Burns & Wilcox, Chicago, Illinois.
When a home or business is hit by severe weather, property owners generally rely on the coverage in their Commercial Property Insurance or Homeowners Insurance policies to help with repair costs. Unfortunately, misconceptions about what is or is not covered are pervasive and policy restrictions for roof collapse or flooding sometimes catch owners by surprise when they file claims for damages.
"It is not uncommon for a homeowner to decide against purchasing Flood Insurance when not required to do so by their mortgage company," said Brad Turner, Associate Vice President, National Product Manager, Flood, Burns & Wilcox, Morehead City, North Carolina. "Sadly, it is also not uncommon for such homeowners to suffer catastrophic flood damage costing hundreds of thousands of dollars in repairs not covered by insurance."
Proactive homeownership is best defense
Winter storms accounted for 17 of the 285 U.S. weather and climate disasters causing $1 billion or more in damages, as assessed by the National Oceanic and Atmospheric Administration between 1980 and 2020.6 The total cost of these storms is $50.1 billion, an average of about $2.9 billion per event. Data from 2019 shows that winter storms in Eastern Canada and Ontario were the most common source of insured damages.7 Property damage from winter storms can be caused by ice, high winds, flooding from melted snow and snow on roofs.8
"When heavy snow accumulates, there is a risk of roofs buckling or even caving in—especially on older homes," said Daniel A. Verdun, Senior Underwriter, Personal Insurance, Burns & Wilcox, Parsippany, New Jersey. "Structural damage from older trees felled by high winds is another common risk during nor'easters."
Homeowners Insurance policy coverage is designed to help with costs related to these perils, with the exception of flood. Typical Homeowners Insurance policies include coverage for damage to the property itself and its contents, as well as liability for any third-party injuries that occur on the property.
Beyond the cost of home repairs and replacing contents, Homeowners Insurance can also include coverage to help mitigate costs related to "loss of use" or additional living expenses.
"This means if the homeowner is displaced as a result of a covered loss, their Homeowners Insurance provider will help with the cost of a hotel stay," Verdun explained. "Coverage like this can also include the cost of renting a home, in the event that covered damages are so extensive that it will take months to repair or rebuild."
As homeowners in the southern U.S. face widespread power outages from record high demand on the power grid,9 record low temperatures and record high snowfall,10 owners of beachfront property in Bay Head, New Jersey face a longer-term weather peril. In some areas, the dunes that protected homes from storm surges were hollowed out by high tides during this month's nor'easter, leaving behind 5- to 25-foot sand cliffs.11
"Damage to this kind of barrier can leave beachfront homes totally exposed to flood," Verdun said. "A flood event can be financially catastrophic for a homeowner without Flood Insurance."
The combination of sub-zero temperatures and power outages plaguing millions of Texans has burst frozen pipes in scores of homes; plumbers report they cannot keep pace with the unprecedented demand for repairs.12
Water damage, both weather- and non-weather-related, is one of the most common reasons homeowners file claims for coverage under their Homeowners Insurance policies. Costs can vary widely, though the average water damage claim filed in the U.S.—including those related to freezing—is $10,90013 and the average cost to remediate a flooded basement in Canada is $43,000.14
Some Homeowners Insurance policies have a water sub-limit in place. Verdun recommends that homeowners make a point to ask about limits related to water damage when purchasing or reviewing their coverage.
Too often, Verdun said, homeowners are unfamiliar with the details of their Homeowners Insurance coverage. "They do not take the time to read their policies or perhaps they do not understand what they are reading," he said. "It is critical to reach out to insurance brokers and agents to proactively review these details to avoid being surprised with an unpaid claim after an event."
Homeowners can also take proactive steps to mitigate potential storm damage by insulating exposed pipes in basements and crawl spaces, installing water detection systems to identify leaks before they escalate, and evaluating any trees on their property that seem at risk of falling.
Collapse, income loss coverage key
Roof collapse under the weight of snow is a particularly significant risk in the Midwest, where sprawling, one-story warehouses are common. These buildings tend to have especially large roof lines, Looft said, increasing their risk of roof collapse.
Commercial Property Insurance policies include coverage to help with expenses related to damage from roof collapse, as well as fire, wind, hail, explosions and other events not specifically excluded by the policy. Coverage to help with repair costs does not extend to damage sustained apart from a covered incident. "If a building's roof deteriorates due to regular wear and tear, repairing that damage would not be covered under an insurance policy," Looft explained.
Looft noted that some Commercial Property Insurance policies have separate deductibles for roof collapse. "Repairing a roof collapse could cost $2 million or more, so it is essential that property owners know how their policies work in advance of an event."
In addition, some policies may specify an actual cash-value coverage limit rather than a replacement-cost value to replace a roof that has not been updated in 10 or 15 years. "The average roof we see on a commercial building is between 15 and 25 years old," Looft said. Property owners should make sure that roofs are fully updated within the update window specified by their Commercial Property Insurance policies, he stressed.
If a commercial facility's operations are put on hold due to a covered loss, Commercial Property Insurance can provide business interruption coverage to bridge the gap until they are up and running again. "This coverage helps to reimburse property owners for losses stemming from operations that would have taken place and income that would have come in if the covered event had not occurred," Looft said.
'Everyone' is in a flood zone
Snow melting in the spring is a documented source15 of flooding in the U.S. and Canada.16 In April 2019, melting snow raised water levels in Quebec and flooded almost 3,000 homes.17 That same year, rapid snowmelt paired with heavy rain caused record-breaking flooding in Nebraska, Montana and four other states.18
Melting snow is just one reason Flood Insurance is essential for homeowners and business owners — including those not located in a "flood zone" established by the National Flood Insurance Program (NFIP).19 These zones are not updated frequently and are not designated using the latest technology for evaluating risk, Turner said.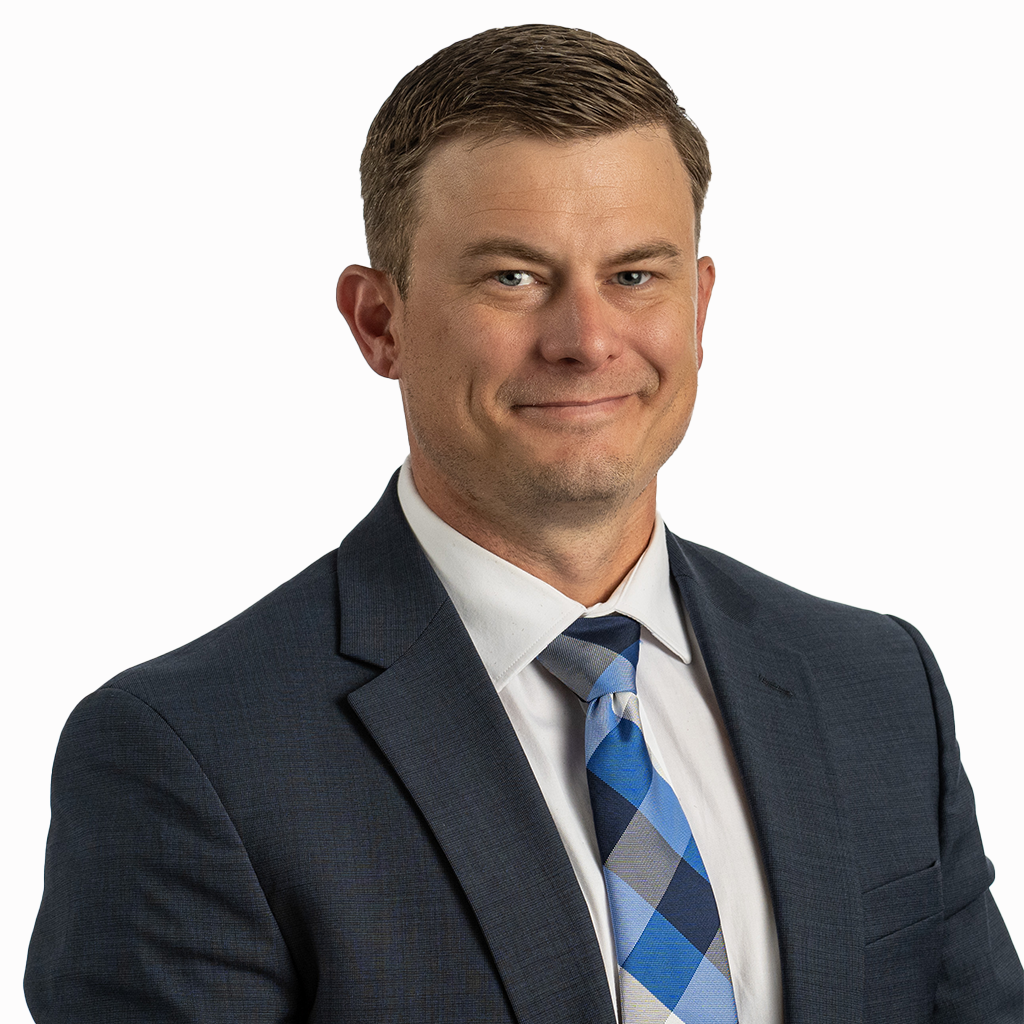 Flood risk is always present and it cannot be isolated to coastal areas. Severe flooding from heavy rainfall, rising water levels in rivers and lakes and other causes happens every day, all over the country.
"In the northern half of the U.S., there are often several feet of snow and ice melting at a rapid pace in the spring. That water has to run off somewhere," he explained. "Costs to repair damage caused by that water could be included in Flood Insurance policy coverage in most circumstances."
Both homeowners and commercial property owners need to consider the threat of flood when discussing insurance options with their broker.
"One of the biggest misconceptions is Homeowners Insurance will help with costs to repair damage from a flood—that is simply not the case in the United States," Turner said. "Climate change, which has caused more frequent and severe storms and damage, means the risks of flooding do not really align with the NFIP flood zones anymore."
Private Flood Insurance covers a structure and its contents and can also include loss of use or additional living expenses for homeowners, or loss of business income for business owners. Property owners should consult with their insurance broker about what their risks for flooding are and the insurance options available.
"Flooding is the most prevalent natural peril in the U.S.," Turner emphasized. "The NFIP flood zone ratings are based on how frequently a flood may happen in a particular area; however, the reality is that everyone in the United States is in a flood zone."
The market for Flood Insurance is stronger than ever, with broader coverage and more choices available for consumers. "There are actually more options available for Flood Insurance than ever before, simply because there are more tools available to properly underwrite it," Turner said.
Anyone who doubts the threat of flood in their area need only look to recent events, Turner said. "Flood risk is always present and it cannot be isolated to coastal areas," he said. "Severe flooding from heavy rainfall, rising water levels in rivers and lakes and other causes happens every day, all over the country."
Sources
1 "Snow, freezing rain close schools in New Brunswick." CBC News, February 16, 2021.
2 Rex, Kristina. "3 Houses in Sandwich Condemned Due to Nor'easter Damage." CBS 4 Boston. WBZ, February 2, 2021.
3 Gainer, Alice. "Roof Of 95-Year-Old Newark Church Collapses, Heavy Snowfall Suspected To Be Cause." CBS 2 New York. WLNY, February 4, 2021.
4 Struett, David. "Building with snowy roof collapses in Elgin; second in a week." Chicago Sun-Times, February 15, 2021.
5 Sheehan, Brian. "Snow causes damage at Amazon warehouse, brewery." WFMZ-TV 69 Allentown, February 4, 2021.
6 Smith, Adam B. "2020 U.S. billion-dollar weather and climate disasters in historical context." National Oceanic and Atmospheric Administration, January 8, 2021.
7 Abedi, Maham. "Severe weather in Canada cost $1.3 billion in insured damages in 2019: IBC." Global News, January 22, 2020.
8 Dolce, Chris. "How Winter Storms Can Be Destructive: The 10 Most Expensive Storms Since 1980." The Weather Channel, December 6, 2018.
9 Gorman, Steve. "Icy weather chills Texas wind energy as deep freeze grips much of U.S." Reuters, February 14, 2021.
10 Rojas, Rick. "Winter Storm Barrels Across Huge Band of U.S." New York Times, February 16, 2021.
11 "Nor'easter 2021: Stunning images show damage left behind at Bay Head beach." News 12 New Jersey, February 4, 2021.
12 Dellinger, Hannah. "Plumbers 'haven't seen the worst of it yet' as cold weather bursts pipes across Texas," Houston Chronicle, February 16, 2021.
13 Metz, Jason. "Homeowners Insurance For Water Damage And Leaks." Forbes Advisor, September 1, 2020.
14 Elliott, Josh K. "Here's how much a flooded basement will cost Canadian homeowners." Global News, April 26, 2019.
15 United States Geological Survey. "Snowmelt Runoff and the Water Cycle." U.S. Department of the Interior.
16 Government of Canada. "Causes of flooding." July 22, 2013.
17 Jones, Julia. "Warm temperatures and rapidly melting snow cause flooding in Quebec." CNN, April 22, 2019.
18 Erdman, Jonathan. "Record Flooding in Nebraska, Iowa, South Dakota, Wisconsin, Minnesota and Illinois Follows Snowmelt, Bomb Cyclone." The Weather Channel, March 21, 2019.
19 Federal Emergency Management Agency. "Flood Maps." February 16, 2021.