The expertise to deliver
tailored solutions
For over 50 years, Burns & Wilcox has been uniquely focused on the success of the agents and brokers with whom we work. No matter the type of coverage, from the more routine to the large, complex and hard-to place, our 2000+ professionals possess a relentless commitment to applying their expertise to their clients' needs day in and day out. This results in the right answer, right now for both long-term partners and new relationships.
YEARS IN SPECIALTY WHOLESALE
committed to wholesale with no retail operations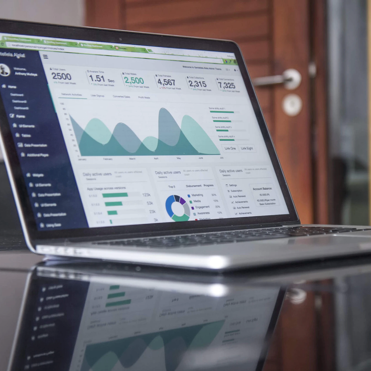 Better decision-making through knowledge and insights
Our collective knowledge and our insatiable desire to unearth new insights enable us to partner with you in arriving at optimal choices that result in the right coverage for your particular needs.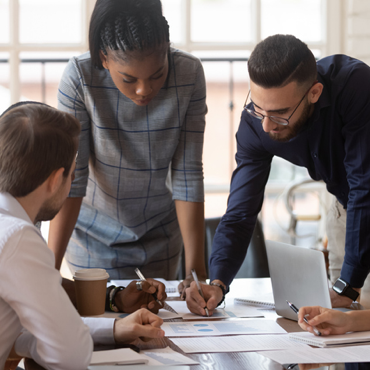 Finding the right solution for all of your client needs – fast
Burns & Wilcox is, at its core, a solutions-based company. We're proud of our ability to offer the perfect plan to match your needs. And to do it quickly, with ultimate efficiency and attention to detail. 
Burns & Wilcox Brokerage, focused exclusively on wholesale brokerage, delivers comprehensive solutions founded in quality outcomes, precision, agility and knowledge-based results.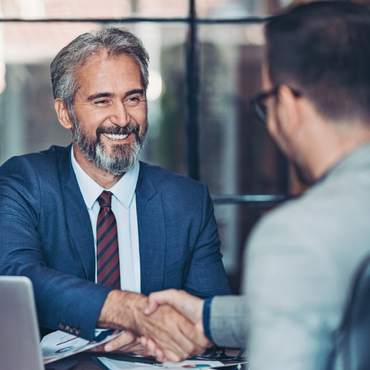 The scale, access and expertise to service any transaction
As the largest independent insurance wholesaler and MGA operation in North America, with over 2,000 dedicated and experienced professionals, you won't have to look far to find the expertise that best fits your needs.  
The Power of Our Partnership
Our commitment to the brokers and agents we serve is one of the many reasons Burns & Wilcox is a leader in delivering specialty insurance solutions.
We're proud of the recognition we receive from our peers and our industry.
IBA Five Star MGA's
2023, 2022, 2021, 2020, 2019, 2018, 2017 & 2016
IBA Hot 100
2023, 2021, 2020, 2019, 2018, 2017 & 2016
IBA Elite Women Listing
2021, 2020, 2019, 2018, 2017 & 2016
IBA Rising Stars Awards
2023, 2021, 2020, 2019, 2018, 2017 & 2012
IBA Top Specialist Brokers
2023, 2022, 2021, 2020, 2019 & 2018
Business Insurance Break Out Awards
2022, 2020, 2018 & 2017
Global 100 Award
2023, 2021 & 2020
IBA Top Insurance Employer
2023, 2022, 2021, 2020
Great Place to Work
July 2023-July 2024
July 2022-July 2023
July 2021-July 2022
July 2020-July 2021

Insurance Insider US Honors MGA/MGU of the Year
2020
Business Insurance Hall of Fame
2023
Burns & Wilcox is the industry-leader in providing specialty insurance solutions. How we got here begins with roots established decades ago.
In 1969, the late Herbert W. Kaufman established Burns & Wilcox as an insurance wholesaler to provide brokers and agents with unique access to a variety of insurance markets and help place their specialty risks.  
Mr. Kaufman began his career as a retail insurance agent. He set out to build a better wholesale platform that would partner with insurance companies and improve the standard of service provided to retail brokers and agents.  
Today the entrepreneurial spirit of Burns & Wilcox continues to thrive under the direction of Mr. Kaufman's son, Alan Jay Kaufman, the company's Chairman, President and CEO. Burns & Wilcox now stretches to 60 offices throughout North America and includes more than 2,000 professionals. Under the stewardship of Mr. Kaufman, Burns & Wilcox has grown to over $2 billion in annual premiums through a series of strategic acquisitions, technical advancements and organic growth.  
Putting in the hard work to ensure success, these sponsorship members of Team Burns & Wilcox make us proud and set an example of excellence for all.   
Jimmy Walker
Winner of three titles in the first eight events of the 2014 season; Six-time winner on the PGA Tour, and winner of the 2016 PGA Championship. We're proud to partner with a professional who exemplifies consistency, hard work and the will to succeed.  
Webb Simpson
Winner of the 2012 U.S. Open at just 26 years of age, Webb Simpson has racked up seven PGA wins so far in his career, including his dominating victory at the 2018 Players Championship. Aside from his accomplishments on the Pro Tour, Webb serves as an example for all of us with his reputation as a true gentleman and gracious winner.  
Max Homa
Three-time PGA tour winner including the 2021 Fortinet Championship, the 2021 Genesis Invitational, and the 2019 Wells Fargo Championship. In addition to his playing prowess, Homa is one of the best Twitter follows on Tour.
Sophia Schubert
Sophia Schubert won the 2017 U.S. Women's Amateur as a Texas Longhorn student and turned professional in 2018. She made her professional debut at the 2018 Indy Women in Tech Championship on the LPGA Tour and won her first professional event at the 2021 Carolina Golf Classic on the Symetra Tour. We are proud to welcome Sophia Schubert, our first LPGA athlete sponsor, to Team Burns & Wilcox.
Detroit Red Wings
A member of "the original six," the Detroit Red Wings are one of the most successful and storied teams in sports. As a company also founded in Detroit, and committed to the same levels of excellence, Burns & Wilcox is proud of our partnership with this venerable franchise.   
Build Your
Career With Us
We at Burns & Wilcox are always looking for talented, motivated, hungry-for-the-right solutions individuals. You'll work alongside established professionals with insights and knowledge to spare. You'll also enjoy generous company benefits and the opportunity to work in a vibrant, diverse and forward-thinking environment.
FOR AGENTS AND BUSINESSES
Build Your
Business With Us
We do much more than just personal insurance. We're the perfect partner for businesses and agents looking to build their bottom line. Our experts will work hand-in-hand with you to identify opportunities, implement solutions and forge the right path to the future for your clientele.