The rescue of 12 youth soccer players and their coach from a flooded cave in Thailand captivated the world this week.
The boys, ranging in age from 11 to 16, and their coach were exploring the Tham Luang Nang Non cave complex in northern Thailand on June 23 before they became trapped inside following heavy rains. In a heroic rescue operation that utilized the efforts of experts from around the world, 19 former Navy SEAL divers escorted the team to safety over three days.
The Thai cave incident is the latest – and perhaps one of the most dramatic – example of accidents and damages that could put volunteers and volunteer organizations at risk. The story appears to have a happy ending, but it points to the need for sufficient insurance coverage for clubs and organizations and their volunteer leaders.
Organizations, such as sports clubs, volunteer groups or nonprofits, should consider Directors & Officers (D&O) Insurance in addition to their General Liability (GL) policy to protect against lawsuits, including those prompted by a volunteer's actions.
"The volunteers themselves should research three layers of coverage," says Bill Gatewood, Corporate Vice President, Director, Personal Insurance, Burns & Wilcox. Volunteers should first, research the GL policy of the organization. Second, they should review their individual Homeowners policy with their insurance broker, which provides personal liability protection, and third look into additional layers of protection—such as a Personal Umbrella policy.
Volunteers should ensure coverage exists
In the U.S., 62.6 million volunteers donated 7.8 billion hours of their time in 2015, according to the latest data from the Corporation for National and Community Service. The value of those volunteers' collective time was estimated to be more than $184 billion. Meanwhile, the National Youth Sports Coaches Association has trained more than 3 million coaches since its inception in 1981, but that does not scratch the surface of the number of volunteers who donate their time to youth sports teams domestically.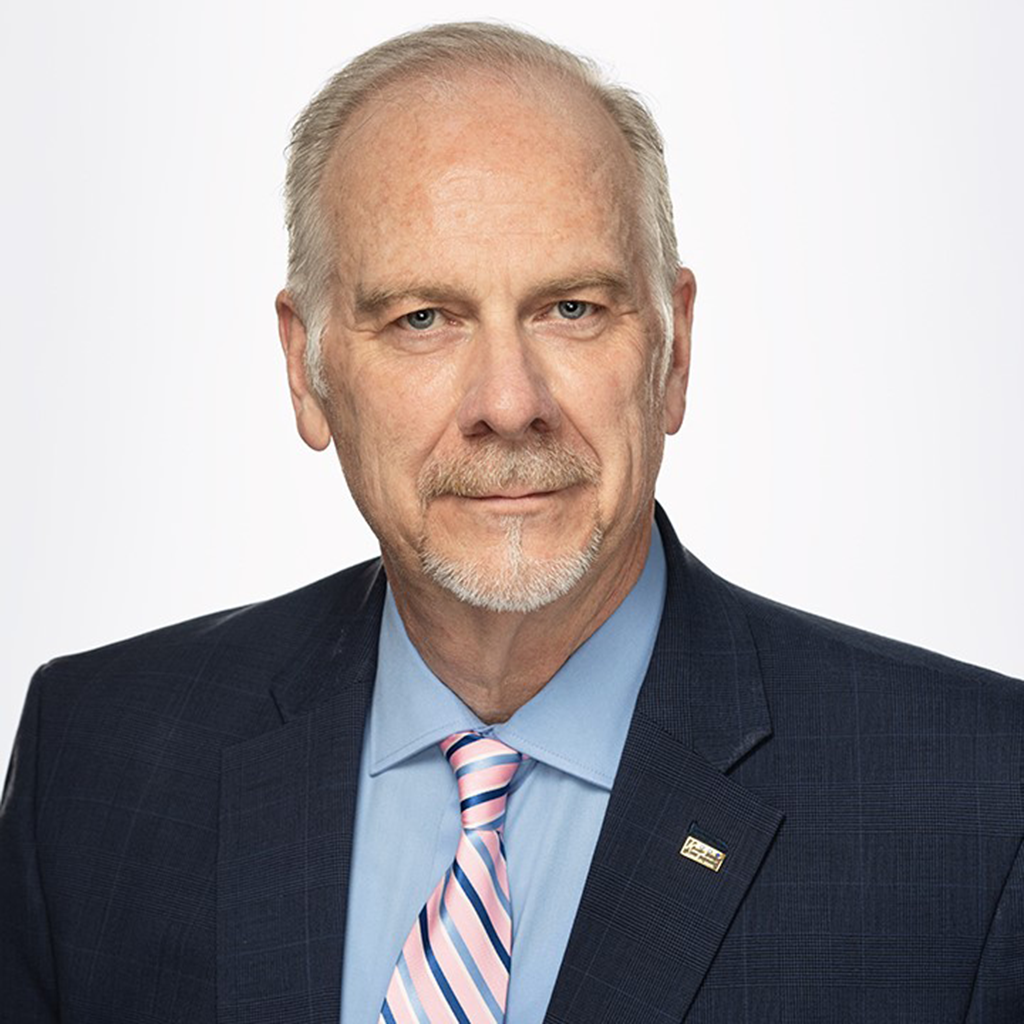 A serious incident and sizeable lawsuit could exhaust available Homeowners coverage quickly, which is why a third layer of coverage for a volunteer is a Personal Umbrella policy.
These volunteers and the organizations they donate their time to are at risk of lawsuits if the unforeseen occurs. It is up to the insured parties to work with a broker or agent to see how their liabilities can be mitigated with the proper coverage.
At risk are: Little League coaches; members of Shriners; Optimist or Elks clubs; anyone packing or delivering food or emergency items; individuals who manage money for a nonprofit; and really any volunteer. One recent situation led to a seven-figure lawsuit against a man who served on the board of a hospital that went bankrupt. Given the litigious society that exists in the U.S., no volunteer is excluded, according to Gatewood. If sued as an individual, that person could be at risk of a financial liability that could bankrupt them in a worst-case scenario.
Among the lawsuits brought against volunteers are breach of fiduciary duty, sexual misconduct or other types of harassment, bodily injury and negligence. In the case of the Thai soccer team, the coach could be sued for negligence for taking his players into the cave.
One of the first things volunteers should do before donating time to an organization is ask what kind of insurance coverage the organization has to protect them as individuals. If an incident were to occur, the first line of insurance defense for an individual is the organization's GL coverage.
"It is really prudent and within your right to ask to see the coverage that an organization has for its volunteers," Gatewood said. "If they don't have anything, you need to determine if the risk of volunteering with them is worth it."
The second line of defense for lawsuits brought against volunteers is their Homeowners policy, which provides personal liability protection. A serious incident and sizeable lawsuit could exhaust available Homeowners coverage quickly, which is why volunteers should have a Personal Umbrella policy as a third layer of protection. This covers anything from slips and falls to automotive accidents to negligence that could be associated with not just volunteer activities, but anything that may occur in everyday life, Gatewood said.
"An umbrella policy is versatile and inexpensive," Gatewood said. "But even with all three layers of coverage, you may not have enough to cover a serious situation."
The liability can be even higher if the volunteer is responsible for oversight of children, Gatewood said, because the potential for a lawsuit is higher. Examples could be a student field trip, work in low-income neighborhoods or a trip with a team as a youth sports coach.
Gatewood suggests working with an insurance broker or agent to determine extra coverage you may need both from a Homeowners and Umbrella policy standpoint. For example, a couple that volunteers for multiple organizations may want to add an extra Umbrella policy to cover up to $1 million more for just a few hundred dollars per year.
"This is not a cut-and-dry situation because every carrier has a different appetite for liability and different exclusions," Gatewood said. "Your insurance agent can be a huge resource and advocate for you."
Organizations need to consider D&O policy
Organizations that utilize the services of volunteers first need to make the expectations of these volunteers clear in formal policy documents, which should be read and signed by every volunteer. These documents, generally developed with the assistance of an organization's legal counsel, should explicitly outline parameters for acceptable activities and behaviors from topics related to hours worked and transportation requirements to more serious issues such as discrimination and sexual abuse.
"If such parameters are not outlined for volunteers in an official way, the organization could be subject to additional liability," said Timothy Rabb, Underwriter, Professional Liability, Burns & Wilcox, Corporate Headquarters. The actions and behaviors of volunteers reflect directly on directors and officers, necessitating at least the consideration of D&O Insurance. Since state laws vary significantly, the liability can vary as well.
Even a smaller lawsuit in terms of damages sought may have defense costs in the tens or hundreds of thousands of dollars, proving the value of D&O coverage, Rabb said.
"Negligence is something that may be alleged even when institutions show there is no reasonable expectation for it," Rabb said. "The total cost and potential liability can vary based on several factors."
Those factors can include organizational revenue, available fund balance, work conducted, how volunteers are used, and travel and transportation means. To receive D&O coverage terms, organizations will often need to provide financial statements and other documents to show their level of solvency, along with rosters showing the number of staff members and volunteers associated with the organization, Rabb said.
The way in which D&O Insurance is used varies as well. Some insurance carriers want more control over the legal defense firm used and can dictate whether a settlement should be accepted. Some D&O policies include a hammer clause, meaning that if the insured chooses to reject the terms of a settlement offer negotiated by their D&O carrier, they will be responsible for a percentage of any additional defense costs incurred.
"D&O coverage is really valuable because of the ability to cover defense costs, but carriers may encourage the insured to settle a difficult case early even if it means admitting liability, so you want to work with your agent in advance to know what you are getting," Rabb said.
Organizations should review their GL policies to see what they cover for volunteers. Similar to an individual's umbrella coverage, D&O policies are inexpensive. For an organization generating less than $3 million in revenue annually, prices generally range from $500 to $1,000 per year for $1 million in coverage limits, Rabb said.
As with any coverage need, an insurance broker or agent must be consulted. Click here to forward this article to your insurance broker or agent to ask if you need this coverage, or share this with clients to start the conversation and ensure proper protection.
This information was provided by Burns & Wilcox, North America's leading wholesale insurance broker and underwriting manager. Burns & Wilcox works exclusively with retail insurance brokers and agents to assist clients like you with their specialty insurance needs. Ask your insurance broker or agent if a Personal Umbrella policy or D&O policy is right for you.